The RealConsent® program is a unique, sexual violence prevention and alcohol combined program. It provides evidence-based, inclusive content to college students in a relatable format.
Clinically validated through two major trials by CDC and NIH
Designed at universities for universities
Mini student dramas increases engagement and compliance
Content supplemented by knowledge leaders and peers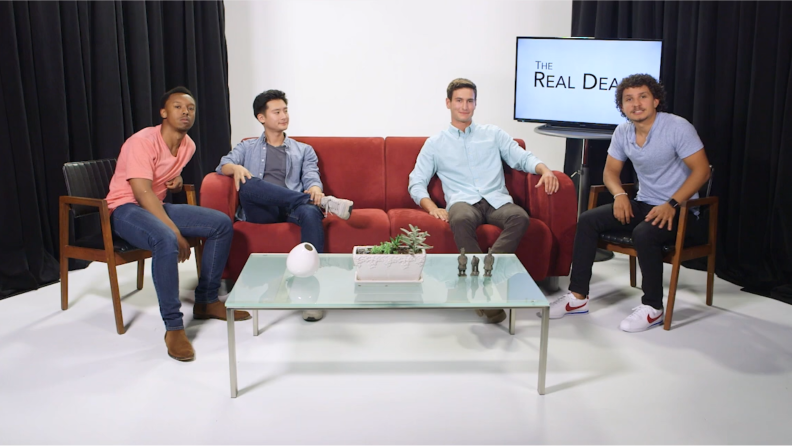 Award Winning — The RealConsent® Program
Winner of Multiple Telly Awards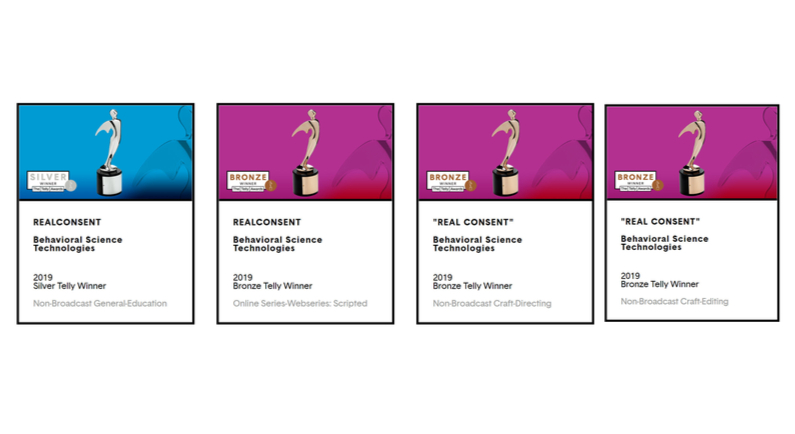 "The Telly Awards honors excellence in video and television across all screens.  Receiving over 12,000 entries from all 50 states and 5 continents, Telly Award winners represent work from some of the most respected advertising agencies, television stations, production companies and publishers from around the world."  (LinkedIn)
Awards Include:
Non-Broadcast General - Education
Non-Broadcast Craft - Direction
Non-Broadcast Craft - Editing
Online Services - Webseries - Scripted 
What Students Say About the Impact of the RealConsent® Program
"Honestly, I did think that a way a girl dresses, rashly drinks, and purposely flirts to get guys are responsible, and therefore, partially to blame if a rape was to happen. After this module, I don't."
"This module did the best job of any module I've watched in bringing sexual assault into perspective and making me realize it can happen to anyone."
"...I could see me and my friends in those characters, their attitudes, the way they talked. It was real."
"I always wondered whether or not I could intervene in certain situations, and for the most part I thought that I wouldn't be able to. The material from this module provided me with useful tips on how to approach the situation."